Effervescent Chlorine Tablet 1g for Hospital Disinfectant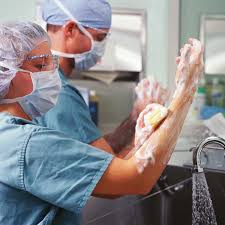 Chlorine dioxide has double oxidation. It can adsorb and penetrate the biological surface into the internal, effectively destroy
the enzyme system, leading to microbial metabolic dysfunction and death. Unlike formaldehyde, glutaraldehyde and phenolic
compounds, it does not deactivate microbial proteins. It is not like chlorine gas, bleach powder, sodium hypochlorite and other
organic compounds in the water to produce carcinogenic organic chlorine derivatives (such as: chloroform, chloramine, etc.).
Chlorine dioxide sterilization does not produce resistance, nor is it affected by the PH value of water, and it has no toxicity to higher
animal structures, so it is an efficient green sterilization disinfectant.
Product has a nontoxic, less dosage, efficacy advantages of long duration, in e. coli, salmonella typhi, mycobacterium tuberculosis,
hepatitis b virus, bacillus subtilis, salmonella and cholera bacteria and fungi and algae killing rate can reach 100%,
And has a good decontamination, in addition to fishy, decolorization, deodorization function, which can be regarded as the nemesion of bacteria and viruses.
Therefore, it is listed as AI grade safe disinfectant by the world health organization.
Application and Dosage :
Use Range

Use Concentration

(PPM)

Allocation ratio(g:L)

Usage

Sterilizing glassware

50

10:20

Soak for 10-30 minutes

Public area disinfection

200

10:5

Spray and wipe every 3 days

Room,operation room disinfection

200

10:5

Space spray for 10 minutes

Wash room, toilet disinfection

50

10:20

Spray or wipe for 10 minutes

Bleach and sterilize bed sheets, pillowcases, etc

100

10:10

Soak for 10-15 minutes