Effervescent Tablet Disinfecter for Hospital Public Place Daily Life Use
It generates chlorine dioxide when comes into contact with water or when exposed to moisture in ambient air.
It is the most convenient way yet to deliver high purity chlorine dioxide at the point of use.
Chlorine dioxide tablet is ideal for small and medium operation.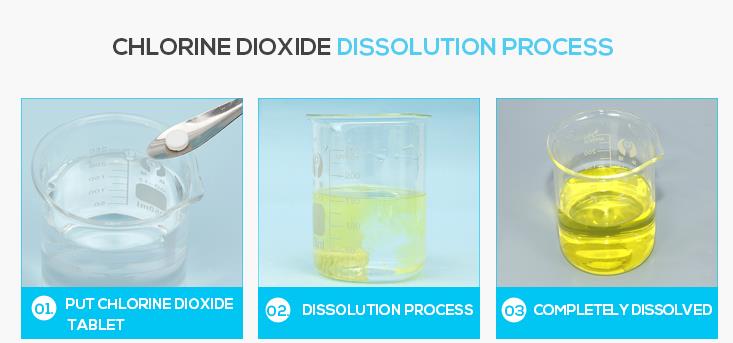 Character:
1.Very rapidly an active chlorine dioxide solution on site.
2.Safe concept compare to other chlorine dioxide products.
3.No capital investment or power supply for generation required.
4.Simple mixing instruction for professional and non-professional end users.
5.All Chlorine Dioxide Tablets are effervescent tablets in water.
6.Dissolves quickly in hot and cold water.