Efficient cleaning 1gram Chlorine Tablets For aquaculture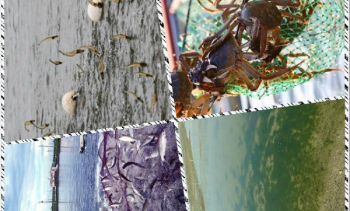 Product description
| | |
| --- | --- |
| Product Name | Chlorine Dioxide Disinfectant Special for aquaculture |
| Model Number: | Chlorine Dioxide |
| CAS No. | 10049-04-4 |
| Molecular Formula | ClO2 |
| Purity | 90% |
| Appearance | White tablet |
| Shelf Life | Two years |
| Packing Spec | 1kg/aluminum foil bag;(can be customized) |
[Aquaculture Disinfection]
chlorine dioxide aquaculture agents can be used to treat fish, shrimp, crab, turtle, frog and other bacterial, viral diseases. Red skin, rotten gills, hemorrhagic septicemia, enteritis, rotten tail, water mildew of carp, grass, eel, tilapia, etc. Shrimp virus disease, black gills, white spot, printing disease, etc. Crab gills, edema, enteritis, ashore disease, trembling, etc. Turtle rot skin disease, red, white floor disease, bleeding disease, perforation disease; Frog skin disease, eye disease and other diseases have unique effects, and can remove odors in water, improve water quality, increase oxygen content in water.
[Advantages]
1. Broadspectrum: can kill viruses, bacteria, protists, algae, fungi and various spores and spore forming thalli;
2. High efficiency: all bacterial propagators and many pathogenic bacteria can be killed at 0.1 PPM, while 50ppm can completely kill bacterial propagators, hepatitis viruses, bacteriophages and bacterial spores;
3. Little influence by temperature and ammonia: the bactericidal efficacy is basically the same at low temperature and higher temperature;
4. Wide application range of PH: high sterilization efficiency can be maintained within the range of ph2-10;
5. Safe and no residue: no chlorine reaction with organic compounds, no lead to mutagenesis, carcinogenesis or teratogenesis substances and other toxic substances;
6, no stimulation to the human body and other advantages: below 500ppm, its impact can be ignored, 100ppm below no impact on people;
[Usage]
Slowly pour 100g product into 2kg water (it is strictly prohibited to pour water into powder), stir well, let it stand for 5 10 minutes, then add 15kg water to dilute, and spray it on the surface of the water. Tablets can be used directly. ( do not use farmed animals when they surface)
application

dosage

usage

Fish (eel)

soak


0.5-1.3 g/m³

Soak for 5-10 minutes in advance.

mild

Pour on the whole pond once in about 15 days.

severe

Severe person uses again every other day.

Shrimp,crab,frog,
shellfish

mild

Pour on the whole pond once in about 15 days.

severe

Severe person uses again every other day.

Crabs: flea-like larva, large eye larva

mild

Pour over the whole pool once in 2-3 days.

severe

In severe cases, it is reused every other day.

Holothurian

After the flood season

Use every 7-8 days after the flood season.

algae removal




Spray the whole tank.

The clear pond disinfection




The whole pool was spilt evenly.

Mix the bait




At1:300

Feed directly with the bait immediately.

To gather the food field disinfection




5g/m³

The whole pool will be splashed once every 10-15 days.

Preservation of aquatic freezers




Add 2 to 3 liters of water per gram

To soak aquatic products directly frozen

Sterile treatment of frozen water




One gram of water per 200-500 kg

Dissolve and drop into treated water.

Defisher,antiseptic




1g/L

After dissolving, spray.
Note:The above is one meter in depth. Usage and dosage are for reference only.Increase or decrease according to water quality.
[Matters Needing Attention]
1.> The product should be kept in a dry, cool, ventilated and dark place.
2.> When preparing the stock solution, staff should wear gloves to avoid direct contact with the thick solution.
3.> This product is an external disinfectant and cannot be taken internally. Easy moisture absorption, applicable front can open packaging, now with now, one time use up.
4.> Do not operate in sunlight or in flammable or explosive environment.
5.> The mother liquid shall be prepared in plastic containers or porcelain and shall not be prepared and served in metal containers.
6.> Avoid light, damp, do not put together with inflammable, explosive and acidic materials.
7.> This product is not used with other products within three days.