Clo2 industrial waste water treatment chlorine dioxide tablets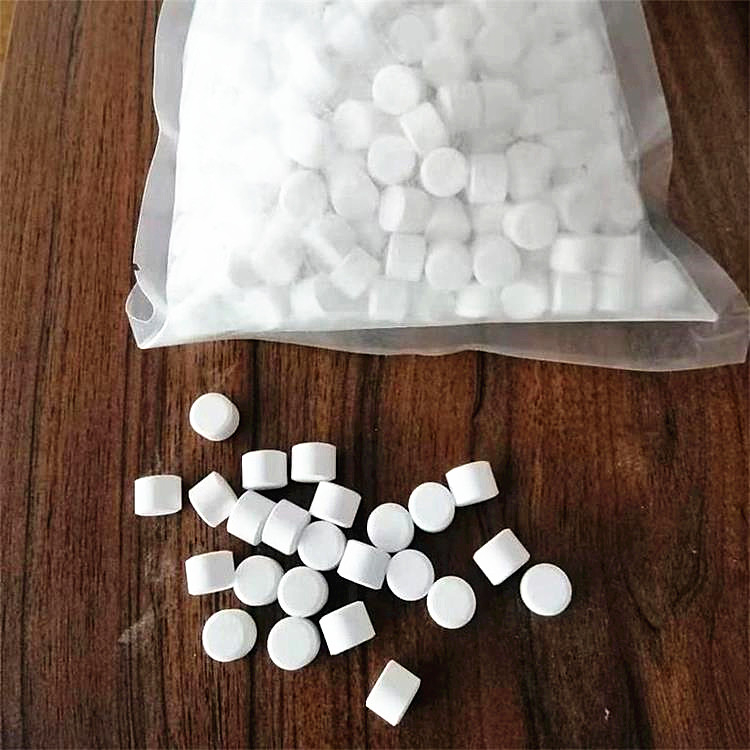 Product description
As a new environmental protection product of class I fine chemical industry, oxygen dioxide will be listed in the national and local government's high and new technology development plan, giving priority to development. Chlorine dioxide can effectively remove inorganic pollutants in water Fe2+Mn2+S2-, deodorization of wastewater pool and oxidation treatment of sludge; Removal of sulfuric acid, phenols, cyanide, organic sulfide and secondary amine from sewage; Reduce COD and BOD values; It is an ideal preparation for disinfection and sterilization, pollution control and environmental protection. With the increasingly strict national environmental protection laws and regulations, industrial wastewater must be discharged according to standards, chlorine dioxide will become the leading product of wastewater disposal agent.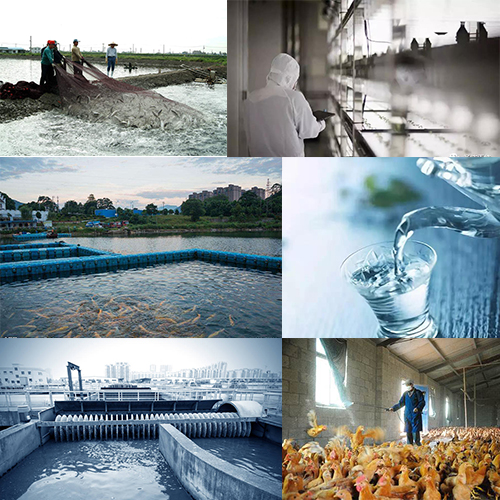 Benefits
1> Oxidation capability is strong. The oxidation capacity of chlorine dioxide is 2.6 times than chlorine. It can quickly kill pathogenic bacteria, viruses, and algae in the water (including spore, viruses and worms, etc) in a short time.
2> Chlorine dioxide does not react with ammonia or chloramine in the disinfection, so it not only won't produce peculiar smell, but also the oxidizing mercaptan, secondary amine and tertiary amine odor material; when in thehigh ammonia water it also keep good sterilization effect.
3> Chlorine dioxide can remove oxidation of Fe2 +, Mn2 +, cyanide, phenol, etc in the water.
4> Chlorine dioxide does not produce chlorinated organic compounds which have cancercausing potential, and make water trichloromethane generation reduced by 90%.
5> Broad spectrum of pH: within the scope of PH 6-10, sterilization effect of chlorine dioxide is almost not influenced by PH value. Besides, the higher the water temperature, sterilization effect is better.
Matters needing attention
1.Keep in a cool, dry place away from acid reducing agent, inflammable and mixed with salt, and keep sealed.
2.Away from light, moisture proof, below 35 ºC, cool and dry ventilated place, can't be born to pile up.
3.When using this product, minimize or avoid using it with other products within 3 days.