Livestock breeding environment disinfectant chlorine dioxide tablets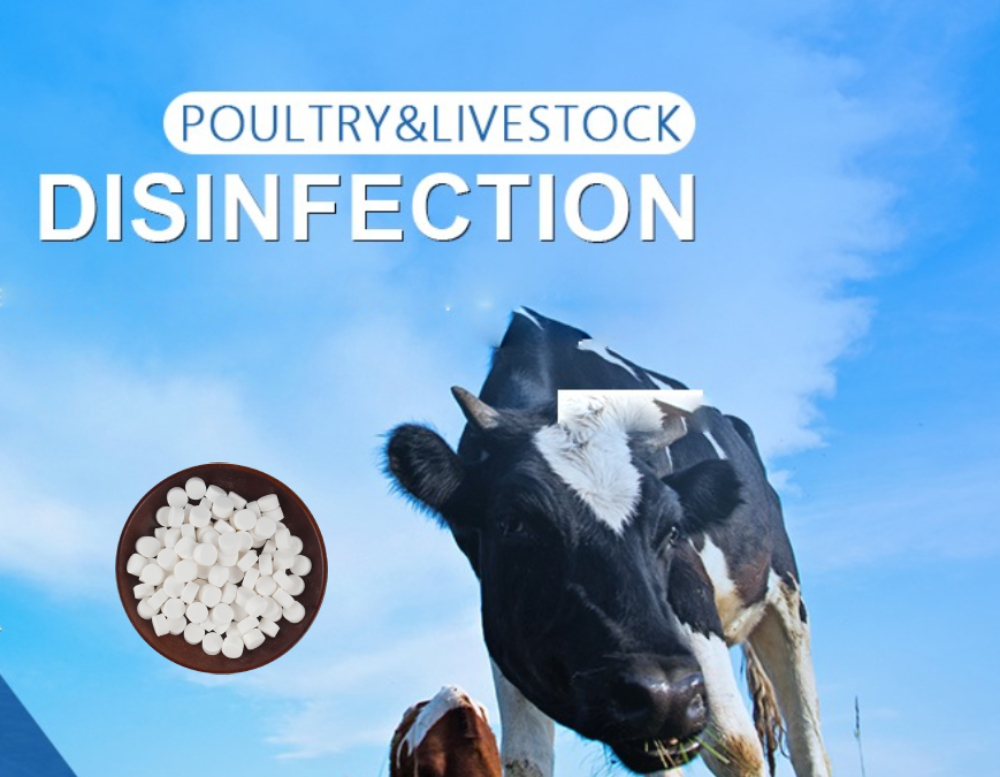 Product Description
This product is a stable chlorine dioxide disinfectant, which can be easily used by dissolving in water directly.
It is several times more effective than traditional chlorine preparation and all disinfectants sold in the market.
And broad spectrum, no pollution, no residue, no drug resistance.
Use in livestock and poultry activity places can kill intestinal pathogenic bacteria, pyogenic bacteria and bacterial spores, prevent the spread of the epidemic.
For footandmouth disease, bird flu, Newcastle disease, pig disease, cattle lung disease, duck disease, rabbit disease, poultry cholera, Chicken pullorosis escherichia coli, salmonella and other viral and bacterial diseases can be effectively prevention and control, and has the function of decondification and deodorization.
Characteristics
This product is white powder or tablet, add water activation for yellow transparent liquid, with chlorine taste.
Scope of Application
Used for general object surface disinfection, environmental disinfection, air disinfection, drinking water disinfection, feed disinfection.